Committed to Quality for Over 20 Years
Crounse Construction is proud to be serving Lincoln and surrounding counties for over 20 years. Beginning in June 2002, we initially focused on building homes in the Lincoln area, which has allowed our expertise to grow and carry over to the present-day team specializing in repairing and reconstructing residential roofing, siding, and gutters. We pride ourselves on our commitment to excellent customer service and understand that being able to work with a family-owned local business that values the importance of one-on-one care and communication is one of your top priorities.
Storm Damage and Insurance Claims
Crounse Construction can accommodate your needs if you have been the victim of a storm, accident, wind damage, or another unfortunate circumstance. We understand that this can be an extraordinarily stressful and untimely event for you and your family. Our team will assist you with your insurance claim process, and we accept all home accident insurers. You can view our FAQ section for a complete list of insurance providers' phone numbers. Our commitment to you is to get your home back to its pre-loss state.
>> Gutter Repair
>> Roof Repair & Construction
>> Siding Installation & Repair
FAQ
Frequently Asked Questions
Do you handle insurance claims?
Yes. Our team will assist you with your insurance claim process, and we accept all home insurance providers.
Do you accept credit cards?
Yes. An additional fee of 3.5% will be added to your payment for the use of any credit card.
Who do I contact for insurance? Please reach out to your insurance
agent. If you don't have an agent, here is a list of phone numbers that
may help:
Allied: 1-800-532-1436
Allstate: 1-800-255-7828
American Family: 1-888-26-0394
Auto Owners Insurance: 1-517-323-1200
EMC Insurance: 1-800-447-2295
Farm Bureau: 1-866-399-3237
Farmers Mutual: 1-402-434-8300
Farmers: 1-855-287-2149
Liberty Mutual: 1-888-398-8924
Nationwide: 1-877-669-6877
Progressive Home Insurance: 1-800-776-4737
Safeco: 1-800-332-3226
Shelter: 1-800-743-5837
State Farm: 1-877-485-6943
Travelers: 1-800-252-4633
Is Crounse Construction insured?
Yes, Crounse Construction is licensed in the State of Nebraska.
What happens when work is done? Should I notify my insurance company?
No, we will invoice your insurance carrier and they will release any remaining recoverable money at that time. If you have any further questions, please reach out to your sales rep for clarification.
What is the lifespan of your shingles?
Depending on your choice of shingle, they can last anywhere from 40 years and longer.
Will the roof be considered a construction zone?
Yes. Please be aware that debris will be falling around the property and could enter a neighbor's property. All debris will be cleaned up after the roof is complete. Having a freshly mowed lawn helps with debris cleanup.
How long does it take to replace a roof?
We tear off the old shingles and replace the new shingles all in 1-2 days, depending on the size of the roof.
How will you haul away the old shingles?
We work with BIGG Rolloffs to provide the dumpsters for our projects. They will drop off the rolloff about 6:30-7:30 in the morning and take it away the next morning after the job is finished. We make sure the rolloff dumpster is not in your driveway over the weekend.
Is it the same crew doing all the work for Roof/Siding/Gutters?
No, we use separate crews for each trade.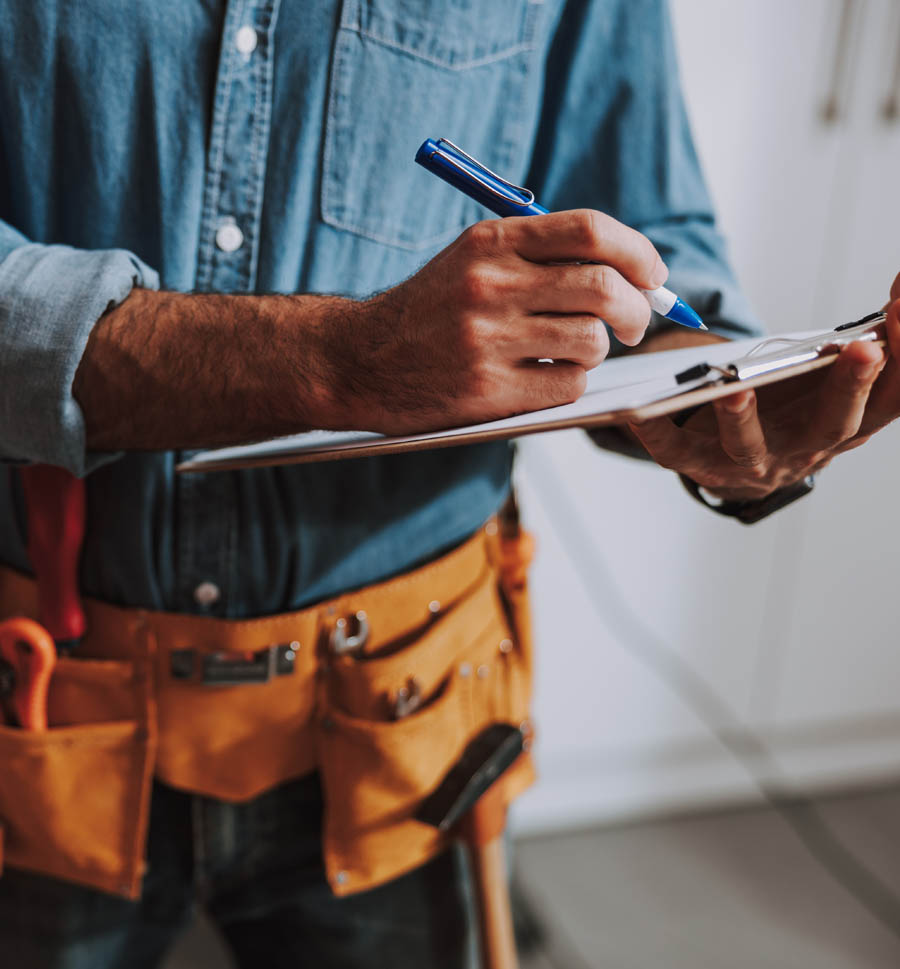 Crounse Construction is the answer when you need a skilled team to help restore and repair your home that has been impacted by a storm or accident. Call us for everything including your roof, gutters, and siding repair needs. We're here to help!